Skip to Main Content
It looks like you're using Internet Explorer 11 or older. This website works best with modern browsers such as the latest versions of Chrome, Firefox, Safari, and Edge. If you continue with this browser, you may see unexpected results.
Task:
Add a shortened version of the task and add full task document. Please spell check. update tags to reflect this task as it impacts search optimization.
Featured books:
Please add 5 books from the catalogue suited to this topic. Consider making purchase suggestions so that we can current print resources. When adding book from the catalogue please remove the ISBN and sort the list by call number to facilitate shelf location.
---

Use general search terms. You can choose the option of "Search other sources" and Oliver will search through a variety of resources. Choosing the "Advanced search" will allow you to limit to specific formats or collections e.g. Non-fiction narrative. Both of these options are right next to the search box:
Infographics:
Add 2-3 interesting graphics with a link going to the full online version if possible. Highlight one or two salient points the viewer should not miss.
The Outsider covers: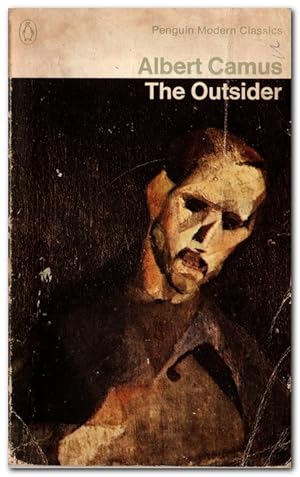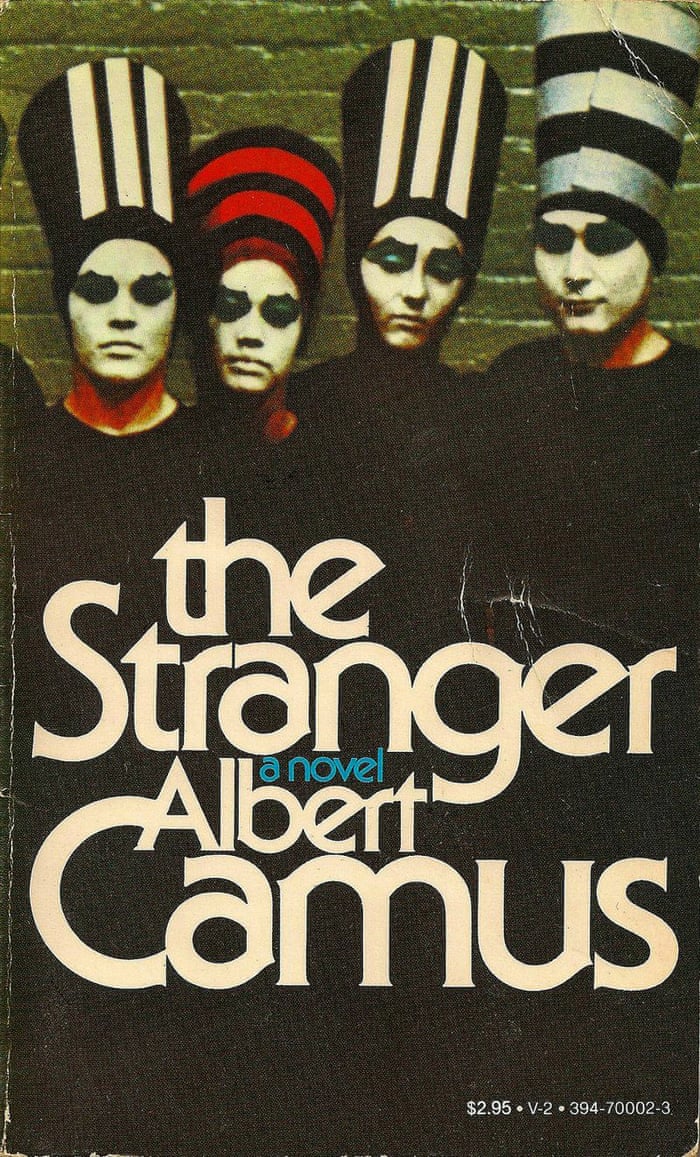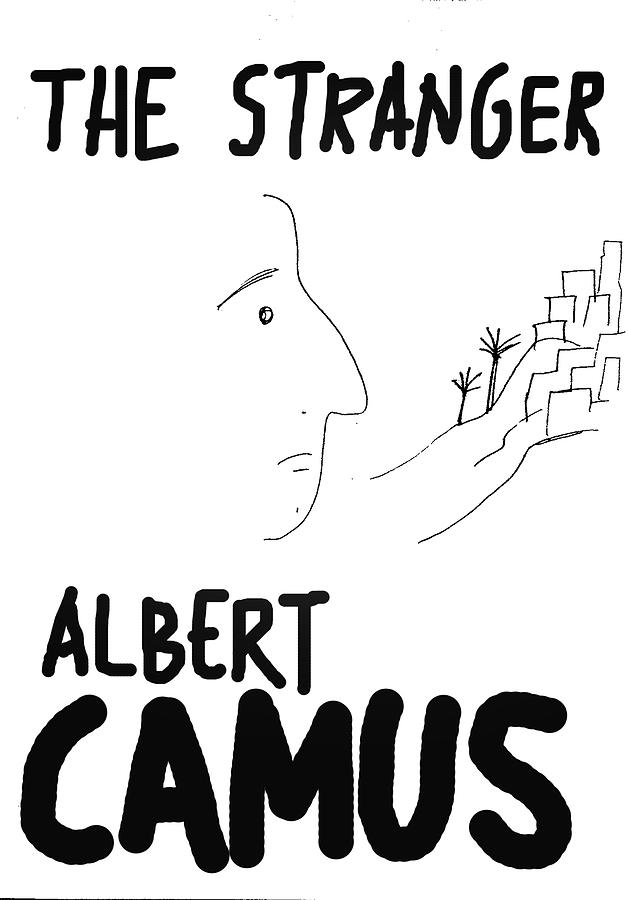 Interactives:
Find a quiz or an interactive map. Introduce a poll. Encourage students to become involved with their topic. Suggested quiz sites include:
Is there an interactive ClickView video you could create or highlight? I often search "student interactive" with the topic to see what pops up. ReadWriteThink has a whole collection of organizers which might apply. There might be a pre-made timeline, virtual tour or 3D panorama.
The world is indifferent to me: 0 votes (0%)
Life doesn't offer me meaning: 0 votes (0%)
There is no God: 0 votes (0%)
Nature has a grand plan for me and my Life: 0 votes (0%)
I need to create my own meaning and purpose to be fully happy: 0 votes (0%)
Quotes from "The Outsider":
Online encyclopaedia:
Online encyclopaedias are great for short, concise and reliable information. It may be best to access these articles from the Online encyclopaedias page through the Hale portal. Don't forget Britannica has ready made citations for you to use.




Variety of reading levels
Quality resources including text, images, videos and 'Web's Best Sites'
Read aloud facility
Size your font up or down
Ready-made citation
Online databases:
A online collection of magazine and newspaper articles as well as interview transcripts, images and videos. You can sort your results by publication, full text versions and even date. Online databases are available through the portal and many require specific login details.
Both EBSCOhost and Gale INFOTRAC have specialized databases so use these first.

Suggested articles would include:
Themes:
Indifference toward humanity and human passions is another crucial theme explored in The Stranger. This indifference results in an extreme and cruel form of apathy. Meursault is branded as a monster. At the end of the novel, he does not follow the instructions of his lawyer. As he has not shed any tears and has not shown any remorse for leaving her alone, he is a monster and therefore does not deserve to be shown sympathy. Even in the narration, it appears at some point that Meursault is showing an extreme form of indifference toward others, including his own mother and girlfriend. That is why he faces the indifference of the world when he is incarcerated for killing the Arab.
Passivity is another theme that recurs in the novel. Meursault is the first example of this passivity: he only wants to observe life passing before his very eyes. He feels himself alienated and detached from the stream of life as if he exists only to watch. He watches his mother pass away and even watches his girlfriend asking him to marry her. Even his own reaction to his would-be hanging is a passive one. He just reflects upon the mob looking at his execution.
Alienation is another minor theme of the novel shown through Meursault. Not only does Meursault feel alienated from himself, but he also feels alienated from others and the whole social fabric. He feels alienated as he is a Frenchman living in Algeria. He feels alienated from others as his mother has left him, and he has no sadness about the event. He is so alienated from society that others consider him to be a monster.
Lack of communication or miscommunication is another significant aspect of The Stranger. Whether it is the communication of human passions, sorrow or love, there is a general lack of misunderstanding among the characters of the intended meanings. The most misinterpreted character is Meursault, whose indifference comes across as inhumanity. Raymond, too, misinterprets him despite his close friendship. Although he kills the Arab for brandishing a knife at him, Raymond believes that killing the Arab was a kind act. Even his lawyer and the chaplain fail to understand his communication, his passions, and his final words.
Though The Stranger is a work of fiction, it contains a strong resonance of Camus's philosophical notion of absurdity. In his essays, Camus asserts that individual lives and human existence in general have no rational meaning or order. However, because people have difficulty accepting this notion, they constantly attempt to identify or create rational structure and meaning in their lives. The term "absurdity" describes humanity's futile attempt to find rational order where none exists.
Though Camus does not explicitly refer to the notion of absurdity in The Stranger, the tenets of absurdity operate within the novel. Neither the external world in which Meursault lives nor the internal world of his thoughts and attitudes possesses any rational order. Meursault has no discernable reason for his actions, such as his decision to marry Marie and his decision to kill the Arab.
Society nonetheless attempts to fabricate or impose rational explanations for Meursault's irrational actions. The idea that things sometimes happen for no reason, and that events sometimes have no meaning is disruptive and threatening to society. The trial sequence in Part Two of the novel represents society's attempt to manufacture rational order. The prosecutor and Meursault's lawyer both offer explanations for Meursault's crime that are based on logic, reason, and the concept of cause and effect. Yet these explanations have no basis in fact and serve only as attempts to defuse the frightening idea that the universe is irrational. The entire trial is therefore an example of absurdity—an instance of humankind's futile attempt to impose rationality on an irrational universe.
A second major component of Camus's absurdist philosophy is the idea that human life has no redeeming meaning or purpose. Camus argues that the only certain thing in life is the inevitability of death, and, because all humans will eventually meet death, all lives are all equally meaningless. Meursault gradually moves toward this realization throughout the novel, but he does not fully grasp it until after his argument with the chaplain in the final chapter. Meursault realizes that, just as he is indifferent to much of the universe, so is the universe indifferent to him. Like all people, Meursault has been born, will die, and will have no further importance.
Paradoxically, only after Meursault reaches this seemingly dismal realization is he able to attain happiness. When he fully comes to terms with the inevitability of death, he understands that it does not matter whether he dies by execution or lives to die a natural death at an old age. This understanding enables Meursault to put aside his fantasies of escaping execution by filing a successful legal appeal. He realizes that these illusory hopes, which had previously preoccupied his mind, would do little more than create in him a false sense that death is avoidable. Meursault sees that his hope for sustained life has been a burden. His liberation from this false hope means he is free to live life for what it is, and to make the most of his remaining days.
The Stranger shows Meursault to be interested far more in the physical aspects of the world around him than in its social or emotional aspects. This focus on the sensate world results from the novel's assertion that there exists no higher meaning or order to human life. Throughout The Stranger, Meursault's attention centers on his own body, on his physical relationship with Marie, on the weather, and on other physical elements of his surroundings. For example, the heat during the funeral procession causes Meursault far more pain than the thought of burying his mother. The sun on the beach torments Meursault, and during his trial Meursault even identifies his suffering under the sun as the reason he killed the Arab. The style of Meursault's narration also reflects his interest in the physical. Though he offers terse, plain descriptions when glossing over emotional or social situations, his descriptions become vivid and ornate when he discusses topics such as nature and the weather.
Meursault as a character is detached from the world around him, experiencing events as serious as his mother's death without emotion. He does not attach any deep feelings to his romantic relationship with Marie, to his job, or to his neighbors and friends. Ultimately, this isolation from the world that Meursault experiences leads him to commit an act of senseless murder, a crime without any real motive. Isolation as a key theme in The Stranger is even evident in the novel's title (L'Ètranger), which can also be translated as The Outsider: Meursault feels separated from people, events, and emotions.
Reference Generator:
Reference Generator It is important to provide evidence of using a variety of reliable resources. Use the online Reference Generator available through the Portal to create your citations. Make sure you alphabetically sort them afterwards. Click here for a Hale School guide to referencing.
REMEMBER! HALE USES HARVARD
A sample bibliography for 3 resources suggested on this page would look like:
3 correctly formatted citations - make this a floating box
Add your 3 correctly formatted citations here
I cheat and use the ready made ones from encyclopaedias if available plus 1 other resource type e.g. image, YouTube etc.
Make sure you sort them alphabetically
Contact

Library 93479723

+61 8 93479723

Quick links

Library hours:

Mon- Fri 7.45am to 5.30pm (normal school day)