Skip to Main Content
It looks like you're using Internet Explorer 11 or older. This website works best with modern browsers such as the latest versions of Chrome, Firefox, Safari, and Edge. If you continue with this browser, you may see unexpected results.
Task:
To celebrate the service of our Old Haleians and add value to your Canberra tour you are being asked to prepare a well-designed and informative A3 poster for a specific individual from Hale's Memorial Grove.
STEPS:
Collect the name of the individual you will research

Take a photograph of their Memorial Grove plaque to include on your poster

Using the suggested links on this LibGuide prepare simple bullet-point notes (Note making sheet below)

Collect 3 relevant images for use on your poster

Using your notes add relevant information to your poster (Template provided below)

Insert 3 correctly formatted citations demonstrating a variety of information resources
HEADINGS:
TEMPLATES (See below):
Note-making sheet (Word)

A3 Poster (Publisher)
Visual Summary of Task:
Not quite sure what you have to do? Click here for a quick visual summary of the task outlining research headings, steps and presentation expectations.
Australian War Memorial - Mixed Media
Suggested Information Books:
Forrest Library has copies of these resources which will be useful. Consider scanning or photocopying relevant information as these resources will only be available for overnight loan.
Veldt to Vietnam (Haleians at War)

by W.J.Edgar (1994)

There are over one hundred personal stories from this microcosm of Australian society. Each is different from others, but the common thread is their old School which loomed large in their minds. Those thoughts sustained them and helped, eventually, to bring most of them home.

CALL NO.: 994.04 EDG

From Slate To Cyberspace: Hale School 150 Years

by Bill Edgar

CALL NO.: 371.02 EDG

CALL NO.: 371 HAL
National Archives of Australia: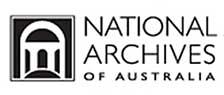 National Archives of Australia holds Army, Navy and Air Force service records, which include service during World War I and World War II.
The easiest way to find a service record is to conduct a basic search using our RecordSearch database. You may find relevant records by entering the person's surname and service number into a basic search. You can find a person's service number by searching the relevant nominal rolls.
Wikipedia - List of Old Haleians:
This is a List of Old Haleians, they being notable former students of Hale School, an Anglican Church school presently located in Wembley Downs, a suburb of Perth, Western Australia.