Skip to Main Content
It looks like you're using Internet Explorer 11 or older. This website works best with modern browsers such as the latest versions of Chrome, Firefox, Safari, and Edge. If you continue with this browser, you may see unexpected results.
Story of the Miracles at Cookies Table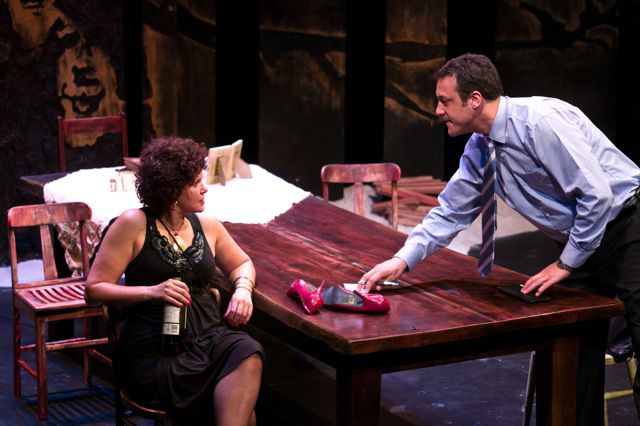 Print Resources
Call Number: A822.3 ENO

ISBN: 9780868198033

Let this table be a home for me. Let it be a home for all the lost and the hungry. May all my children and my children's children eat at this table.
Mixed Media
YouTube

Take an inside look at The Story of the Miracles at Cookie's Table, directed by and starring Leah Purcel, alongside Nathan Ramsey and Roxanne McDonald, written by Wesley Enoch.

Interview with Leah Purcel

The full interview with director and actor Leah Purcell about The Story of the Miracles at Cookie's Table
Websites
Wesley Enoch

Wesley Enoch i(26 works by)
Born: 1969 Stradbroke Island, Queensland ;
Gender: Male
Heritage: Aboriginal ; Aboriginal Nunukul / Noonuccal people ; Aboriginal Nguri

Queensland Performing Arts

A powerful play about family and culture and the ways in which storytelling binds people together.

Australian Stage

How good is Leah Purcell? Wesley Enoch's compelling and finely crafted new play has delivered a memorable, multi-faceted role that displays the range of her prodigious talent.
Reference Generator
Reference Generator

Middle and Senior Levels
Creates citations for a comprehensive range of sources – copy & paste into a bibliography.